Minnesota Humanities Center
Wednesday, March 13, 2019
Frank Lloyd Wright in Japan: Revisited
Jane King Hession, keynote speaker
The architecture, culture, and landscapes of Japan captivated Frank Lloyd Wright and transformed his work. Wright, in turn, left his architectural mark on the country and influenced future generations of architects who would do the same. Architectural historian and MNSAH past-president Jane Hession will retrace Wright's steps to explore the place he once called, "the most romantic artistic country on earth."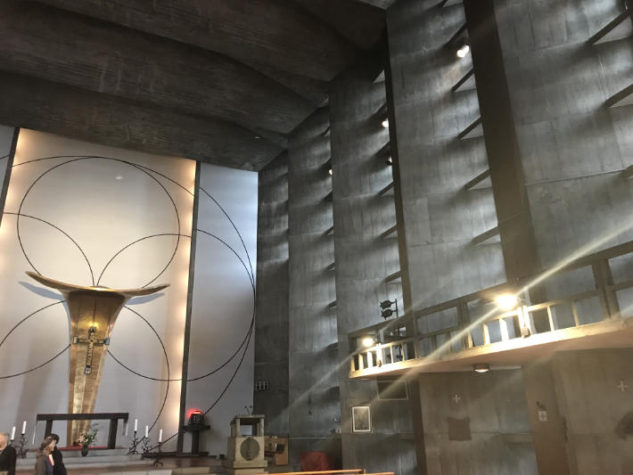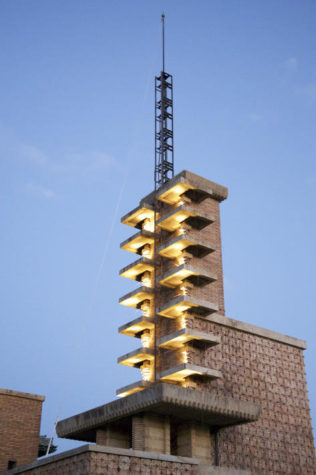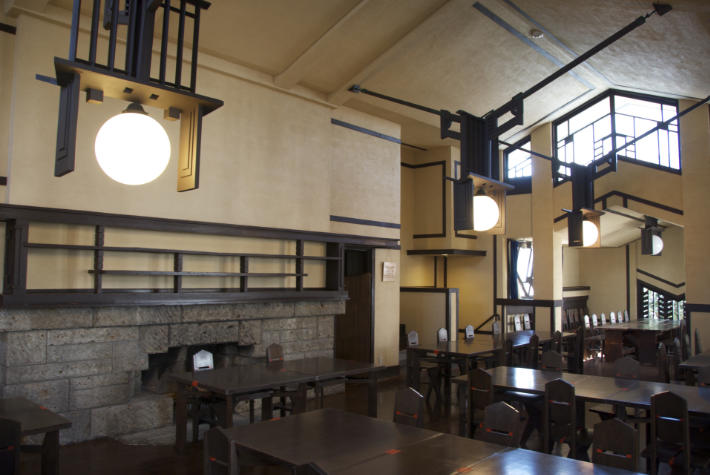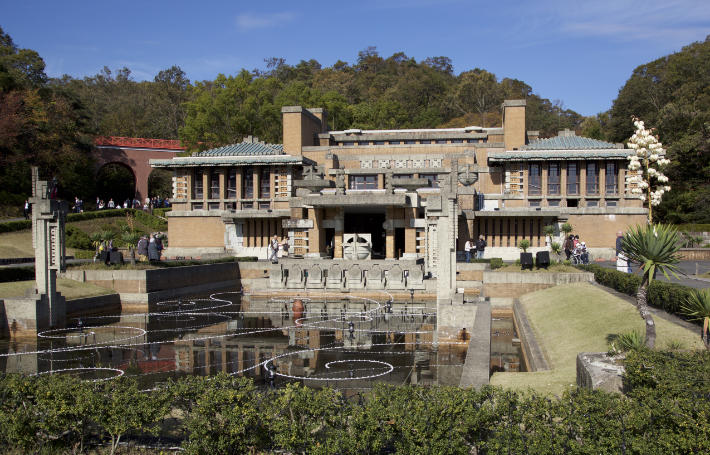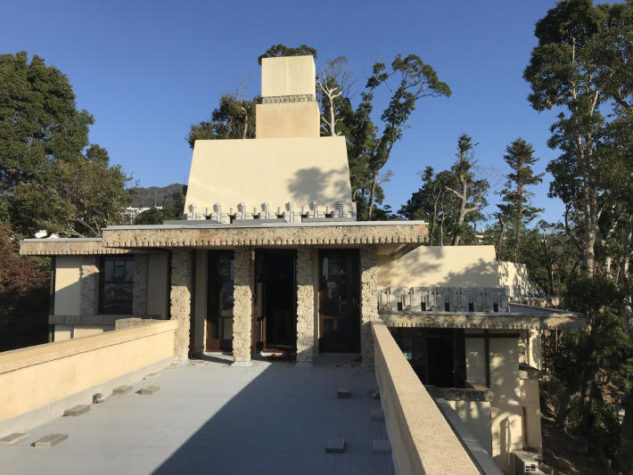 Imperial Hotel (Frank Lloyd Wright, 1923), reconstructed lobby, Meiji Mura Museum, Inuyama. Photo courtesy of Bill Olexy
Frank Lloyd Wright first traveled to Japan in 1905 and would return to design the Imperial Hotel in Tokyo, completed in 1923. The architecture, culture, and landscapes of Japan captivated Wright and transformed his work. His fascination with the art of Japan led to a second career, as a highly successful dealer of Japanese prints. Wright, in turn, left his architectural mark on the country and influenced future generations of architects who would do the same.
Man and nature have not been kind to all of Wright's built work in Japan, but indelible reminders of his genius remain. A recent trip, organized by the Frank Lloyd Wright Building Conservancy, offered the opportunity to experience Wright's extant work and that of his Japanese associates. Frank Lloyd Wright in Japan: Revisited will retrace Wright's steps to explore the place he once called, "the most romantic artistic country on earth."
Jane King Hession is an architectural historian and curator specializing in modernism. She earned her Master of Architecture degree from the University of Minnesota. She is the coauthor of John H. Howe, Architect: From Taliesin Apprentice to Master of Organic Design; Frank Lloyd Wright in New York: The Plaza Years, 1954–1959; and Ralph Rapson: Sixty Years of Modern Design. She is the author of The Kraus House: The Frank Lloyd Wright House in Ebsworth Park and the upcoming Elizabeth Scheu Close: A Life in Modern Architecture, to be published by University of Minnesota Press in spring 2020. Jane is a past president of the Frank Lloyd Wright Building Conservancy and the Minnesota Chapter of the Society of Architectural Historians.
Place and Time
Minnesota Humanities Center
987 Ivy Avenue East
Saint Paul, MN 55106
651-772-4242
6:00 p.m. Reception
6:30 p.m. Dinner
7:30 p.m. Annual Meeting
8:00 p.m. Lecture
9:00 p.m. Adjourn
Cost
$40.00 for MNSAH members
$45.00 for nonmembers
Menu
Beef Bourguignon or Butternut Squash and Wild Mushroom Lasagna
Directions
From Highway 35E, exit onto Maryland Avenue, proceed east 1.7 miles to Earl Street, turn left and go four blocks to Ivy Avenue East, turn left and the Humanities Center will be on your right.
Registration
Deadline: Thursday, March 7, 2019
Ticket sales for this event have ended.
---
Note: Members who wish to attend the annual meeting and the lecture, but not the dinner, may do so at no cost. Please send in the registration form or contact Lock Bounds at 651-659-9932 or lockbounds@yahoo.com if you plan to attend only the meeting and presentation.
---